You know hair pins are in style, but aren't sure how to style them? No need to sulk any longer because we've compiled 5 quick-and-easy methods to incorporate hair pins into your hairstyle!
1. Sleek Side Part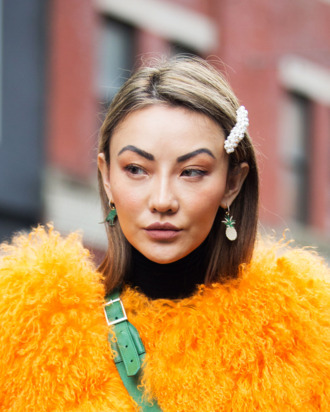 At New York Fashion Week. Photo: Donell Woodson/Getty Images
Use a hair comb to create a straight-line side right or left part, depending on your hair growth. Once you've got that perfect part, pin the larger side with a statement hair clip right above your ear. Loop the other side of your hair behind your ear for an even and neat look. Pair this hairstyle with unique earrings to complete the trendy look. 

2. All Over!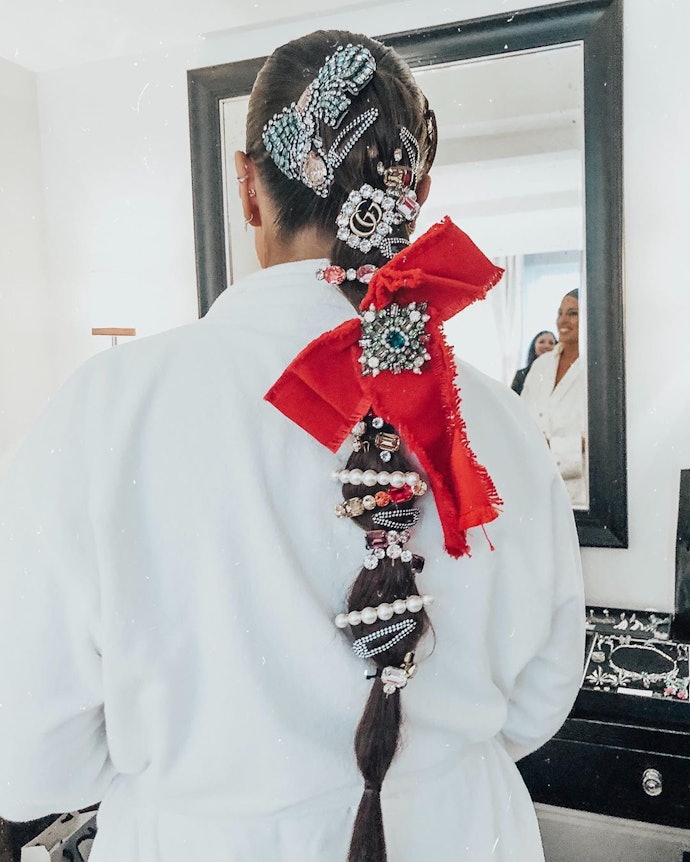 At the Met Gala. Photo: instagram.com/justinemarjan
You can't go wrong with this style! Simply pin as many hair pins as you can fit on your braid to achieve this winning hairstyle! Keep it wild and coordinated at the same by setting up a loosely repeating pattern. 
3. Behind a Bun
Ever struggled with shorter strands that did not fit into a high bun? Utilize the hair pin trend to pin those strands up hassle-free! Sporty high-bun-look in the front; trendy hair pin surprise in the back!
4. Half Up
Pull back half of your hair and pin in place with a chic hairpin to stop fly-aways from getting in your face while you work! Leave your hair straight or curl some beach waves for a bouncy look!
5. Wispy Bun
Put your hair together into a low French twist bun and secure your shorter angles with a minimalist hair pin. Leave some angles falling to achieve a wispy magical look.